OKNA SERIES 400-  HOPPER WINDOWS
400 Series – Hopper 
Maintenance free rigid multi-chamber vinyl profile.
Fusion-welded beveled frame & sash for superior strength and durability.
Heatseal® warm edge spacer system for excellent thermal efficiency and a drastic reduction in the possibility of condensation on the inside of the window.
Fiberglass mesh half screens standard on all windows.
Full integral interlock with double weatherstripping.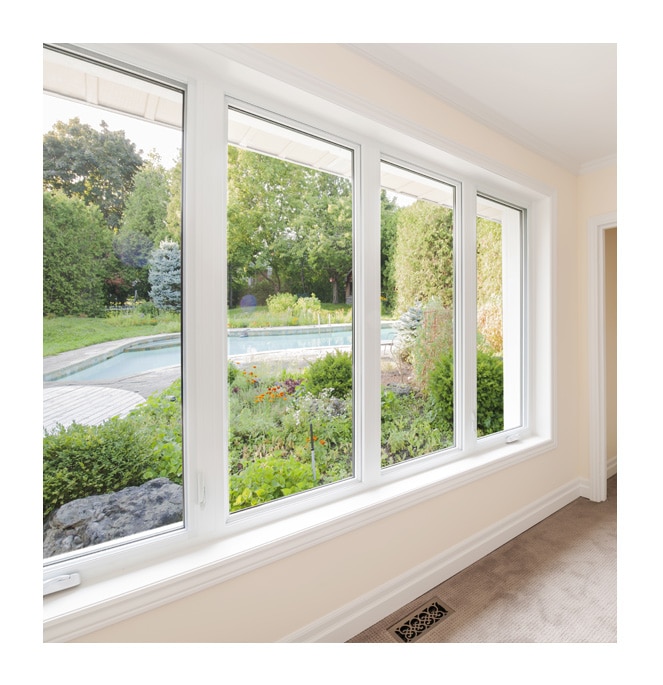 We beat ANY written estimate and offer free estimates with no obligation.
OVERVIEW
Full 3¼" Depth Welded Mainframe that features beveled exterior curves that not only have a modern day look but also allow for maximum weld surface resulting in superior strength and years of long-lasting performance.
The Hopper's latch not only enables the window to open and close but it also will allow the window to be locked in place.
Our company offers three exterior color selections in addition to the standard Euro-White option to give your home a distinct look and enhance its curb appeal. You can also special order custom exterior colors from a virtually unlimited selection of paints. Our paints are environmentally safe and durable, giving your exterior a vibrant and long-lasting color finish.
Are you looking for a stunning design detail to instantly set your home apart both inside and out? A choice of decorative grids for your windows & doors can highlight the architectural style that speaks to you.
Grids between glass (GBG) consist of aluminum bars sealed in the insulating airspace between the two panes of glass. Because the interior and exterior glass surfaces are not affected, cleaning your windows is a much easier task. GBG grids on two-tone windows are available with matching interior and exterior colors.
Most Common Grid Patterns
Do you need help with window installations?
Fill out this form to get in touch.